About us
What you have to know about us !
Here on this page we want to give a small insight you about the
history
in our house. Starting to ride
BMX
we already end of the 1970s years, specifically
1978
! a good year where we discovered for the first time the name
BMX
.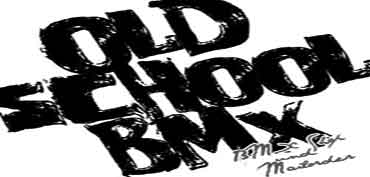 In the Netherlands, the first races were already driven and a Ulli Heidkamp and an Andi Teichreber were already there, the first race. In Kornwestheim clocks ticked even slower, what happened but also good. More specifically, all with the bonanza actually started bike. My brother and I came to enjoy to have two, one orange and one in yellow. Fast was clear, you can not leave the plane with your high handlebars and banana calipers.
The things were easier and faster and so was strong off exercised. A film which was not to currently lot left us
"Pepe wants to win"
. These strips ran Sunday lunch in the ZDF, well variety gabs Yes still not (3 programs)! In any case, this was a film about BMX race in Southern California. And the guys were there already properly. As hot bike I had my first own bmx bike purchased, metalflake blue and yellow PadSet fat tyres. In the early 80 we started very fast our own bmx club. We met regularly on our marketplace because already cool banks were on the go. But at some point, that was too boring and we wanted to race. Said done, the whole Kornwestheimer bmx dudes traveled that time to the first race in Magstadt at Centurion. Well thank God all flew out in the heats more or less already. Now at the beginning of
83
was then the desire that we need an own
bmx track
. We all went to market square and high stormed 40 man (kids) the Town Hall. Here we were then asked kindly by the Mayor to seek us a club since then, much would be easier. Okay that was made and 1 year later we had our BMX track. From then on,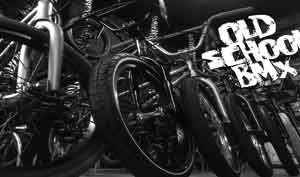 bmx was indispensable. Race was the thing.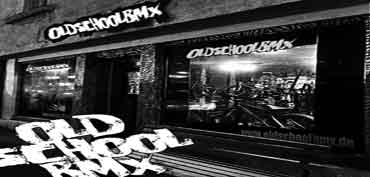 Now we write the year 1985 and we were all more or less successfully.
1985
was the year in which we were already travelling internationally then. The qualifiers for the
European Championship
in Spain and
World Cup
in Whistler was done. So packed bags and after Canada. We Germans were a large team of around 20 riders. So people like Henry Pawlak, Uwe storm, Alexander Rockenberg etc. were already there. Uwe Sturm managed to even the final indent, and became Vice World Champion. I flew out in the heats. At that time was then also
bmx freestyle
which was becoming more popular, we also wanted to make the thing and searched for the first quarter pipes. Pattonville city was a former US barracks and they had a concrete quarter pipe. The three Stuttgart Thomas, Rainer and Patrick already so slowly brought their company PTR in the life. So in short in Stuttgart, a lot was happening at that time!
1988
/ 89, a successful season should follow.
1988
ended the season with the European Championship title in the Cruiser and 1989 title in the Belgian MOL against the US Americans and Mongoose team followed the Vice World Cup rider Sam Arellano. In the "BMX Plus" reported even. Whatever the time progress.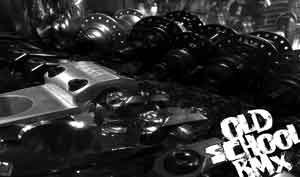 At that time, we naturally had much activities, one was also concurrently
1989
to work at the former magazine "Sportrad" the first MTBs were at that time to good ol Germany and since we were travelling in the
bmx
, we were good tester for these bikes. At the time we came in contact with the company Staiger, a swabian bike brand headquartered in Gerlingen. Duncan (Prould English and freestylers from Stuttgart) and me had managed the "Staiger Road Show". A dream come true, almost 6 year we were in Germany and around Europe and ran shows. During this time, of course met many people and just at that time a ski film maker named Willy Bogner made a movie. After the "Fire and Ice" film another with all possible extreme sports to turn. (Unfortunately BMX not was there yet) But we (Oli k. Rainer S. and Didi S.) 1990 were with the possibility at that time with the kind help of Mr Renner of Magstadt we were hired as stunt riders for this movie. So we went to St. Moritz to the filming of
"Fire, Ice and Dynamite"
! It was a great thing that was a unique experience to take part in this movie.
My former sponsor Kuwahara for which I am driven almost 10 years, stopped doin bmx. In early 1999 we then took the decision and open an own bmx shop. But it then still took around 3 years until we then
2002
our first own
bmx store
started. Aykut Tablacioglu an old bmx rabbit from the beginnings of Stuttgart helped me at the
bmx shop
we brought our own clothes at that time label "JimBobRacewear" at the start. 2005 we decided have a
bmx distribution
. Over the years the online and
mailorder buisness
started to get bigger and bigger . We are doin daily updates for the
onlineshop
and doin our best to serve you very well. In the year
2012
we do have no our
10th anniversar
y of
Oldschoolbmx
. Since
2009
we changed our buisness from a single company to the now
Oldschool Gmbh
.
Its a long time gon now since we started with BMX but still those 3 Letters make so much fun....See what comes next !